Packinnove Europe 2011

Business Meetings for the Packaging Industry
Organizer

Abe PAckinnove 35/37 rue des Abondances 92513 Boulogne Billancourt cedex France

Phone:

+33 (0)1 41 86 41 79

Fax:

+33 (0)1 46 04 57 61

www:

e-mail:

hzinedine@advbe.com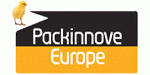 600 Packaging Professional are expected to attend Packinnove Europe 2011.

Thanks to unique concept of tailor-made meetings, Packinnove Europe offers a real privileged opportunity to meet key industry players in a professional environment. Innovative and highly successful formula consisting of business meetings tailor-made to your needs which take place over 2 days. Each participant can consult the online catalogue 3 weeks before the event. The participant catalogue summarises: introduces the expertise of each participant, details of contractor needs and interest, recognized methodology for quality contacts.

The Thematic conferences provide exhibitors with the opportunity to present their new products with their current competitors.

A forum also for new buyers, to learn more about new concepts and innovation, in order to over come certain current issues and challenges by discussing them with specialist and counterparts.