Packinnove 2009

Packinnove Machine, Packinnove Europe
Date:
Location:
Troyes,

France

,


Parc des expositions de Troyes 20 rue des Gayettes BP 176 10005 TROYES
Organizer

ADHESION GROUP 35/37 rue des Abondances 92 513 Boulogne cedex France

Phone:

+33 (0)1 41 86 41 76

Fax:

+33 (0)1 46 04 57 61

www:

e-mail:

packinnove@adhes.com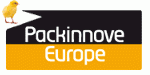 A major B to B event for the Packaging and Conditioning Industry!
In the heart of the "Packaging Valley", Packinnove Europe is a European event of the highest quality, which brings together more than 600 packaging suppliers and buyers of food chains
(42%), beverages (13%), pharmaceuticals (13%), cosmetology, industrial (14%), Luxury (7%) ...
An ideal complement to the main trade fairs within the sector, it enables professionals to get ahead and make their new projects concrete in record time. More than 4000 pre-programmed appointments are organized
To better respond to the demands of the industry and to optimise commercial contacts on site, the forthcoming and 19th edition has also been modified to engulf many new aspects.
The convention will become biannual and will be in conjunction with Packinnove Machine - 2nd edition of the Business Convention for packaging machines and packaging lines, from primary to end of line - to create the major event within the industry with the most important BtoB meetings at European and international level for packaging and conditionning.
With this double event, the synergy is complete, the whole industry is involved and the panorama on offer is even larger and well segmented.
From design to the production of packaging, all solutions are presented:
In Packinnove Europe, packages and containers, logistics, marketing, safety and traceability, materials, services
In Packinnove Machine, formatting of the packaging, preparation of the product and the container; closure of packaging, identification, coding, tracking and tracing; end of line inspection and quality; accessories, decoration
In Parallel, a conference program given by industry experts, will address major topics of current market trends within Packaging(under development). Accessories, decoration ...
As for innovations, they will be rewarded with trophies as part of an Innovation Forum.