Packaging & Supply Chain Webinar

Operational Excellence in Packaging and Supply Chain
Date:
-
Location:
Worldwide/ Webinars,

Worldwide/ Webinars

,


Worldwide/ Webinar Time: London 3 PM/ New York 10 AM
Organizer

Business Review Webinars John Carpenter Street London EC4Y 0AN

Phone:

+44 207 936 6934

www:

e-mail:

enquires@business-review-webinars.com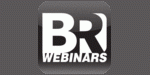 This webinar will address the latest challenges in understanding the supply chain for the packaging community. We will discuss the latest R&D techniques to keep up to date with innovations in packaging materials, product design / development, machinery and sourcing of minerals. How to manage the data you collect and archive it effectively. We will also be considering the economical factors involved, including sustainability of materials right through to gaining crucial points towards your CSR (Corporate Social Responsibility) portfolio e.g. providing farming opportunities in the poorer parts of Africa.
Following this we will look at the creating a competent workflow system with constant monitoring for future adjustments. We will then lead in to discussing handle-ability, distribution, warehousing and transit, relating their challenges back to the R&D process and how constant communication is essential for an effective supply chain.
Finally we will look at the packaging, is cost reduction of the packaging the only option? What about slight amendments to the product at the development stage? Finding novel ways to create a more efficient package can add value to your bottom line and increase overall savings.
Sponsor
: