PMA 2011

International Conference Polymeric Materials in Automotive PMA 2011
Date:
Location:
Bratislava,

Slovakia

,


Conference Center of Hotel Bonbon Antolska 2, 851 05 Bratislava - Lúky Slovakia
Organizer

Faculty of Chemical and Food Technology Institute of Polymer Materials Radlinského 9, 812 37 Bratislava, Slovakia

Phone:

421 2 5292 6053

Fax:

421 2 5477 5923

www:

e-mail:

ivan.hudec@stuba.sk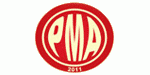 In May 2005, the first International Conference on polymeric Materials in Automotive was organized in Bratislava followed by the second and third PMA in 2007 and 2009. The events reflected steeply rising importance of automotive industry in Slovakia, derived from the presence of dominant investors in Slovakia, namely Volkswagen, PSA and Kia together with a number of other companies – suppliers of plastics and rubber parts being a significant part of them – building up their new facilities in the country.
Almost 500 participants from 25 countries attended the three conferences which were ranked as successful and interesting. The appreciated feature consisted in a fact that, although targeted to polymeric materials used in automotive industry, the scope of the conference was kept highly scientific. Thus, new ideas have been presented, many of these being far away from industrial application, still contributing significantly to a progress in the area.
Similar to the PMA 05, PMA 07 and PMA 09 the upcoming conference PMA 2011 is targeted at various aspects related to plastics and rubber in the automotive industry, with the aim to exchange the innovative approaches towards new polymer products increasingly having a decisive influence on the design and appearance of new generation of cars. Developing goals such as aesthetic appeal and comfort, safety and lightweight construction, as well as quality and cost are affected directly by the material concept and the corresponding processing and product technology.
International scientific conference on rubber, Slovak Rubber Conference, was organized every year by the Rubber Research Institute of Matador Púchov. From 2005 this traditional event was organized only as a part of the International Conference on Polymeric Materials in Automotive. In 2011 the 21th Slovak Rubber Conference will be held as a European Collaborative IRCO Conference RubberCon.
In 2011 the International Conference Polymeric Materials in Automotive PMA 2011 & RubberCon will be connected with International Fair of Plastics, Rubbers and Composites for Car Industry. The 21th International Car Show AUTOSALON which ranks among significant motoring events in Central Europe will be running in parallel.
Topics
- Materials Based on Plastics for Exterior and Interior,
- Coatings Materials and Technologies,
- Adhesives, Seal Polymeric Foams in Automotive,
- Flammability and Flame Retardancy of Materials,
- Materials and Procedures for Advanced Tyre Design,
- Recycling of Plastics and Rubber Materials from Cars,
- Advances in Testing of Polymeric Materials for Automotive (new test methods).
See more details:
PMA 2011 - Brochure