PETresin Xchange

Accessing the World's Largest Producer of Bottle Grade Resins
Date:
-
Location:
Shanghai,

China

,


Sofitel Jin Jiang Oriental Pudong Shanghai - Golden Ballroom I, West Wing
Organizer

Centre for Management Technology (CMT) 80 Marine Parade Road #1302 Singapore 449269

Phone:

+65 63469144

www:

e-mail:

reema@cmtsp.com.sg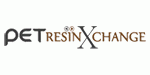 Conference theme "Accessing the World's Largest Producer of Bottle Grade Resins"
Asia and China in particular has long been the cardinal and global supplier of the PET industry. With larger capacities coming on-stream and the resurgence in demand after the recent economic downturn, China has become a magnet for buyers and traders from Europe to the Americas to source for raw materials and seek cost competitiveness.
How is China driving and leading the global PET trade?
How are the feedstock and intermediates markets influencing the supply/demand dynamics?
How does sustainability impact packaging trends & the PET business?
CMT's PETresin Xchange provides you the answers to these concerns and more! It's the platform for international buyers and suppliers to gain first hand information and forge business opportunities, all in one location.
Spread over 3 days, the conference also includes pre and post plant visits to one of China's newest PET resin production facility and the only PET beer bottling facility.
Exciting Reasons to Attend:
Meet local resin producers – China Resources Packaging Material, Zhejiang Hengyi, Far Eastern Group and many more.
Listen to a panel of convertors from Zhuhai Zhongfu, Zijiang Enterprise, GSI, etc. debating on managing and optimizing the purchasing process
Assess China's competitive position and challenges as global supplier
Update on intermediates market prospects – PX,PTA and MEG
Emergence of Bio-MEG as the future renewable raw material
Analyze the market position of the Middle East PET industry versus Asia
Identify opportunities in Africa's growing PET market
Shifting paradigm of PET integration in Asia from fiber to beer application
Two plant visits: 'Bottle-grade' PET plant & integrated beer preform and brewery facility
Rounding up the series of CMT's PET events, attend PETresin Xchange and be equipped with the latest industry trends and market forecasts for the coming year ahead!
Key Highlights:
Intermediates Balance in Asia - PX/PTA & MEG
Anti-Dumping & International Trade Challenges
PET & preform capacity and demand in key markets
Emergence of Bio-based Raw Materials & Trends
Bottles & Packaging Innovations & Sustainability
Pre Conference Plant Visit - 16th November (Separately bookable)
Tour of Zhejiang Hengyi's recent start-up 'Bottle Grade' PET facility
Zhejiang Hengyi is one of the world's largest producers of polyester filament yarns and fibres. As bottle chips are considerably gaining higher returns than commodity-grade fibres, the company made a conscious decision to convert one of its polycondensation line to produce bottle grade PET. The reconfigured unit which started production in June will produce 250,000 tpa of PET chips.
Post Conference Plant Visit - 18th November (Complimentary for registered delegates)
Tour of Sino-Belgium Beer Suzhou (SBBZ) - an integrated PET preform and bottling plant cum brewery
Far Eastern Group that controls Taiwan's biggest textile company is the first to sell beer in PET in China. The site includes preform, coated PET beer bottle and beer production facilities. Delegates will also get to experience a taste of beer bottled in PET!
| | |
| --- | --- |
| Organizer : | |
| | Conference organizer |