Date:
-
Location:
Nuernberg,

Germany

,


Novotel Nuernberg AM Messezentrum.
Organizer

PETnology/tecPET GmbH Postfach 120 429 D-93026 Regensburg Germany

Phone:

+49/(0)941-870-2374

e-mail:

b.appel@petnology.com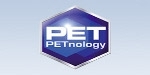 On November 7th and 8th, PETnology Europe 2011 will shed light on the resourceful future of PET. Looking back on several decades of research, experience and knowledge aquisition, the industry is now able to explore new fields of creative, inventive and yet realistic PET engineering concepts. This can be felt in the presentations from more than 30 companies, in the exhibition and in numerous one-to-one discussions among participants. Following our conference the international trade fair for the beverage industry "Brau Beviale" will open its doors from 9th to 11th November 2011.

Key issues covered at the PETnology Europe conference will be: PET recycling, PET for wine and beer, new options for aseptic safety, barrier and closure technology, as well as further developments in blow moulding technology and lightweighting. Some rather scientific presentations will cover the subject of diffusion models in order to predict migration and permeation, as well as effective cleaning in the recycling process. Last but not least the industry will demonstrate its creative talent by presenting multicomponent preforms and Roll N Blow thermoforming. Another interesting topic is the active approach to noise protection: How can we help reduce noise in storage silos?