Date:
Location:
Lahti,

Finland

,


Lahti Sports and Trade Fair Centre Salpausselänkatu 7 FIN-15141 Lahti Finland
Organizer

Lahti Fair Ltd. Lahti Fair Centre P.O. 106, FIN-15141 LAHTI, FINLAND

Phone:

+358 3 525 820

Fax:

+358 3 525 8225

www:

e-mail:

helpdesk@lahdenmessut.fi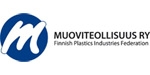 Worldwide economic depression starts to show also in Finnish plastics industry. Production in the field almost scored its records last spring, but now production expectations according to the Confederation of Finnish Industries EK are weak. Managing Director of the Finnish Plastics industries Federation Kari Teppola says that it is important now to concentrate on the future as well as save the costs. Product development can be a positive and crucial step.

Last December Finnish industry made voluntary agreement to improve energy efficiency. Plastics Industry is one of the contracting parties and now plastics industry starts to put effort on energy efficiency. The aim of this is to optimize the use of energy in production in the near future.

Plastics industry has already some solutions to save energy as well as save the costs. Kari Teppola presents for example better thermal insulation in construction industry by using new, effective plastic insulations. Other example is to replace vehicle parts with light and durable plastic parts. This helps decreasing fuel consumption. And today in new vehicles there are much more parts made of plastics and composite structures than before. And opportunities are great, because 46 % of the oil used in Finland is consumed in traffic. Instead only 4 % of the oil consumption in the world is used in producing plastic parts.
Bright future for some areas

Managing Director of Conenor Markku Vilkki says that in some areas like wood-plastic composite products are expecting a bright future. These products have important features like durability, environmental friendliness and profitability, which is important criteria now and in the future. Good example of this kind of products are outside terraces. Also Managing Director of Ekin Muovi Ltd. Erkki Lappi says that they are educating their employees and enlarging their premises. Economic depression is not so strong in their field of industry, than for example in boat industry, which is almost stopped.