Lapet 2011

9th Latin America PET Packaging Markets
Date:
-
Location:
Mexico City,

Mexico

,


The Westin Sante Fe
Organizer

80 Marine Parade Road #13-02 Parkway Parade Singapore 449269

Phone:

(65) 6345 7322 / 6346 9132

Fax:

(65) 6345 5928

www:

e-mail:

hafizah@cmtsp.com.sg.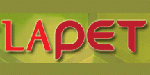 Buyer & Seller Meet is theplace to be if you are doing PET Chain businessin Mexico and Central American. Be there to meetand exchange information and clarify your concerns with industry experts on:
Update on upcoming new PET & feedstock capacity
Impact of the New M&G PET plant in the USA
Assess availability & pricing of Virgin PET vs RPET
Capitalise opportunities in emerging Central America
Evaluate developments in specialty resin
Find out about Consumer perspectives on PET packaging & RPET
Latest on packaging & technology for milk, personal care & home care products
Learn about demand & application of R-PET in Mexico and USA
Gain insights into bio based feedstock
Opportunities in film/sheet market in the region
Latest on hotfill technology for food
Strategies to reduce cost via cap technology
Lock your calendar for the industry's essential conference. Capitalise on receiving first updates on opportunities in the region from an impressive panel comprising of decision makers. Your day should not be spent elsewhere! Registernow!
You Will Network With
PET Resin Producers/Suppliers
Feedstock Suppliers (PX/PTA/ MEG
PolyesterManufacturers - Traders
Converters - Preform Producers - Designers
Technology Providers including machinery suppliers from blowing, preform to injection molding, robotic systems etc, recycling cos,bottlers/ fillers,brand owners, and convertors.
| | |
| --- | --- |
| : | |
| | Conference organizer |