ICE Europe 2017

10th International Converting Exhibition ICE
Date:
Location:
Munich,

Germany

,


M,O,C, Münchener Order- und Veranstaltungs-Center Lilienthalallee 40
Organizer

Mack Brooks Exhibitions Ltd., ICE Europe 2015, Romeland House, Romeland Hill, St Albans, Hertfordshire, AL3 4ET, Wielka Brytania

Phone:

+44 1727 814 400

Fax:

+44 1727 814 401

www:

e-mail:

info@ice-x.com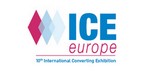 ICE Europe, the world's leading exhibition for the converting industry, offers its audience a comprehensive overview of the prevailing trends for the conversion of flexible, web-based materials, such as paper, film, foil and nonwovens. At ICE Europe 2017 converting specialists will be able to discover everything they need to adapt their fabrication processes to changing customer requirements and thus benefit from prevailing market trends and future demand. The outlook for the converting industry is currently very positive. The strong demand for flexible packaging solutions and for added-value end products offers excellent business opportunities. For converting specialists looking to invest in the future of their businesses ICE Europe 2017 is the ideal marketplace for finding tailor-made equipment and smart solutions for modern production. Flexible fabrication processes, cost-efficient systems and processing of environment-friendly materials are high on the agenda of this year's show.