Agricultural Film 2013

AMI's Agricultural Film 2013
Date:
-
Location:
Madrid,

Spain

,


Hotel Melia Castilla
Organizer

Applied Market Information Ltd

Phone:

+44 117 9249 442

Fax:

+44 117 9892 128

www:

e-mail:

js@amiplastics.com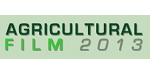 The 6th AMI international conference on Agricultural Film will take place from the 16-18th September 2013 at the Hotel Meliá Castilla in Madrid, the dynamic and cosmopolitan capital of Spain.

Over the past 60 years, agricultural output and productivity has significantly increased and plastic agricultural film for silage, mulch and greenhouse applications has made substantial contribution to this development. The use of plastic films has been notable in the horticultural industry, as well as in preserving and improving quality of silage, contributing to continuously increasing yields. Plastic films have also enabled the extension of cultivation in terms of the growing season and the location through the use of protective mulch and greenhouse films.

For players in the market the business is a challenging one with many conflicting trends. On the one hand, population growth and rising per capita calorie intake demands greater food production; on the other, the amount of farmland and number of farms is declining. While plastic films can undoubtedly contribute to improved efficiency and output, growing concerns about film waste and disposal is leading to growing interest in the use of biodegradable materials.

Agricultural Film 2013 discusses the above issues and presents research findings and possible solutions to the problems faced by today's protected agriculture. It brings together agricultural and horticultural cover specifiers, researchers, manufacturers and the supply chain to the industry and provides a forum to network with professionals active in this challenging industry.

Registration
For information on attending, sponsoring or exhibiting at this conference please contact Jenny Skinner: js@amiplastics.com Tel: +44 117 924 9442.