Arburg Technology Days 2022
The Arburg Technology Days took place from 22 to 25 June 2022 in Lossburg. Almost 50 exhibits showcased the entire Arburg business range. We interviewed Gerhard Böhm, Managing Director, about the main topics of the event.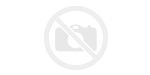 ARBURG is one of the leading global manufacturers of injection moulding machines for plastics and the relevant additional equipment.
Germany
Injection moulding machines, Robots and Manipulators
Polska
,
02-495
Warszawa
,
Al. Jerozolimskie 233