From 20 to 24 March 2017, interested trade visitors can get a first-hand view of the company's expertise in ultra-modern, energy-efficient injection molding technology at the Wittmann Battenfeld booth F242 at the Plástico Brasil, which takes place for the first time this year.
At the Plástico Brasil, Wittmann Battenfeld will show exhibits to present the entire bandwidth of the Wittmann Group's product portfolio.
From its range of injection molding machines, the company will showcase a machine from its all-electric EcoPower series and a servo-hydraulic model from the SmartPower series. Both machines stand out by extreme energy efficiency. They are equipped with the new UNILOG B8 control system. This innovative generation of control systems, running under the Windows 10 IoT operating system, was presented to the general public for the first time at the K 2016 in Dusseldorf. It distinguishes itself from the predecessor version by additional features and even greater user-friendliness.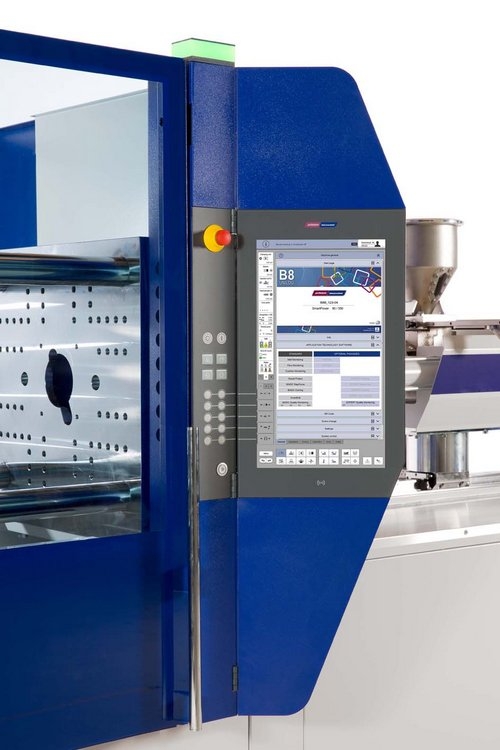 UNILOG B8 control system
The EcoPower model is an EcoPower 110/350, equipped with an electronic FLOWCON plus flow controller from Wittmann. On this machine, a ball filter will be manufactured from PA using a 4-cavity mold supplied by Zimmermann-technik (HK) Ltd. Hong Kong, which operates a production plant in Shenzen, China and maintains service subsidiaries in Germany, Austria and Mexico. The FLOWCON takes care of closed-loop flow control as well as mold temperature control, which contributes substantially to improved product quality and production stability.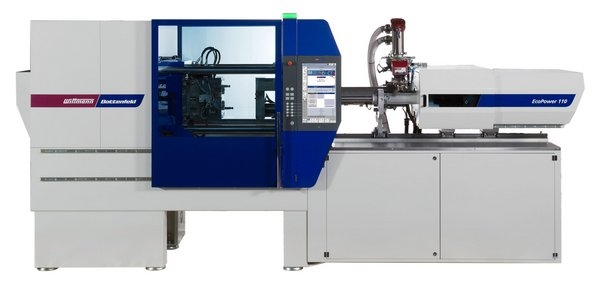 EcoPower 110/350 with the new UNILOG B8 control system
The SmartPower machine on display, a SmartPower 180/750, comes with an insider cell. This means that a robot, conveyor belt and peripherals for upstream and downstream processing are integrated in the machine cell, which brings a number of advantages for users. At the Plástico Brasil, the functionality of the SmartPower will be demonstrated by the production of a PBT espresso cup and saucer with a single-cavity mold supplied by Hein, Austria. The parts will be removed and deposited on a conveyor belt by a Wittmann W818 robot.
On an interactive display board shown at the Plástico Brasil, Wittmann Battenfeld will give a clear, easy-to-understand demonstration of how robots and peripherals are integrated in the new UNILOG B8 machine control system, known as Wittmann 4.0, and thus give visitors an opportunity to experience the advantages of the Wittmann solution for Industry 4.0.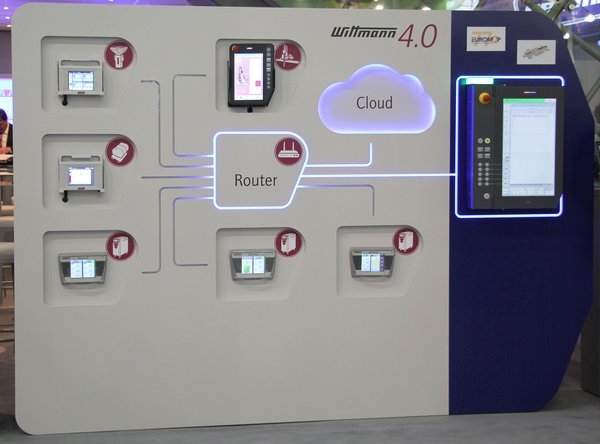 WITTMANN 4.0 display board
In addition to the peripherals shown on the injection molding machines on display, Wittmann Battenfeld will present numerous stand-alone solutions from its extensive range to trade visitors at the Plástico Brasil.
In the area of automation, a W833 pro linear robot with B-C servo axes will be showcased. Consistent use of light-weight technology for the axes, in conjunction with the drive concept specially developed by Wittmann for linear robots, gives this model ultimate dynamism combined with minimal energy consumption.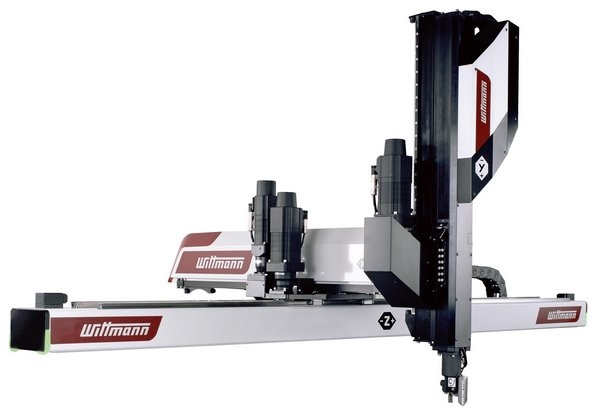 WITTMANN W833 pro robot
Exhibits from the peripherals sector at the Plástico Brasil include flow controllers, TEMPRO plus D and TEMPRO basic temperature controllers, FEEDMAX B, FEEDMAX plus and FEEDMAX S 3-net material loaders with LED lighting, as well as the DRYMAX E dryer models and the ATON plus G segmented wheel dryer, which combines the advantages of a constant dew point with high energy efficiency, and a GRAVIMAX G14 gravimetric metering device.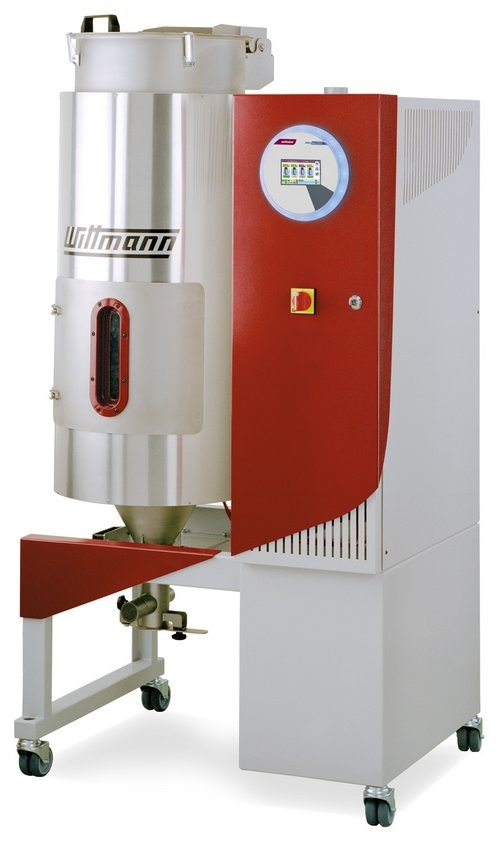 ATON plus G segmented wheel dryer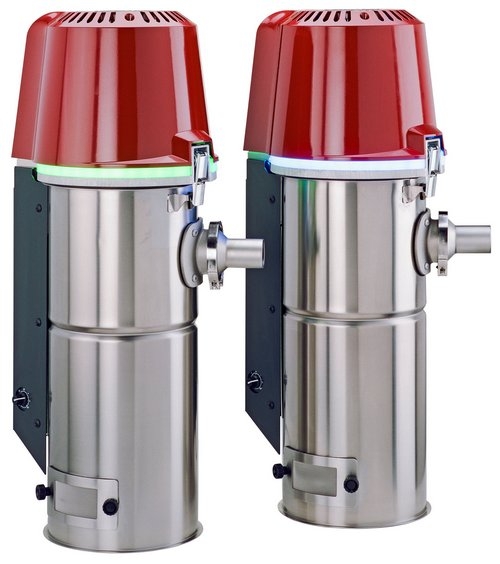 FEEDMAX S 3-net with LED lighting