In the year 2010, Ticonas's parent company, Celanese Corporation, announced the acquisition of the products Factor LFT, Thermx PCT and Zenite LCP. Effective as of January 1, 2011, these products will be available via all Ticona's authorized distribution partners in Europe.
Gerhard Kalab, Distribution Sales Manager for Ticona GmbH, responsible for cooperation with Ticona's distributors notes: "Ticona's collaboration with its renowned sales and marketing partners will create an excellent basis for our customers. Our distribution partners provide the know-how, flexibility and reliability expected with Ticona brands and our selection of these partners ensure continuation of our business model."
Ticona's authorized distribution partners included the following:
K.D. Feddersen GmbH & Co.KG who supplies Germany, France, Scandinavia, Morocco, Tunisia and Algeria; UNASA who covers distribution for Spain; Omya (Schweiz) AG who cover distribution activities for Switzerland while Omya Madencilik A.S. covers Turkey.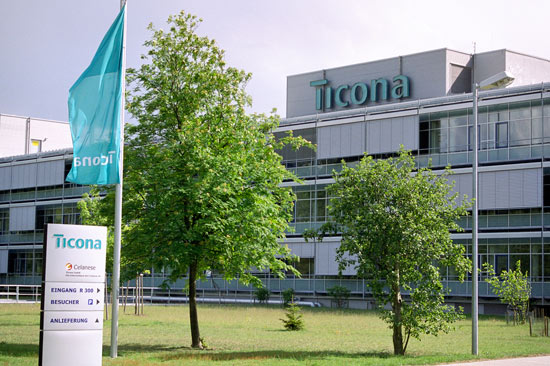 Resinex S.A. who supplies Eastern Europe, Austria, the Benelux countries and Great Britain while the two companies Vamp Technologies S.p.A. and Eurotec Technopolimeri S.r.l. cover distribution in Italy.
Ticona has continued the product brand Factor LFT since the early 2010 takeover of FACT located in Kaiserslautern. The acquisition of the two DuPont brands Zenite® LCP and Thermx® PCT later in 2010 also strengthened Ticona in electrical /electronics and automotive applications.
Experience in the industry and know-how are of paramount importance to Ticona in collaboration with its distribution partners. K.D. Feddersen GmbH & Co.KG has been active as a distributor of engineering plastics in Western Europe, Asia and Latin America for 50 years. Omya (Schweiz) AG and Omya Madencilik A.S. are national companies within the global operations of Omya AG which was founded in 1884 in Switzerland and today has more than 7,000 employees in more than 50 countries. Resinex S.A., founded in Belgium in 1988, today distributes plastics internationally and has 350 employees at 48 locations in Europe and Turkey. Vamp Technologies S.p.A., founded in 1988, focuses on Italy where it has numerous storage facilities as well as qualified specialists and together with Eurotec Technopolimeri S.r.l., established in Italy in 1989, implements expert distribution for Ticona.