In order to meet market demands and customer needs, Superfos has developed a new Paintainer with many advantages compared to the traditional metal containers that are used for paint products.
Flexibility, user-friendliness and better stacking abilities are just a few of the new added advantages on the new container for paint products.
- We are always in dialogue with our customers and try to fulfill their needs. The new Paintainer is a good example of that. The paint market still experiences a preference for metal packaging solutions in some segments, but now the paint manufacturers are able to choose a sharp metal-like look without having to compromise on packaging performance - states Group Marketing Director Soeren Marcussen from leading packaging manufacturer Superfos.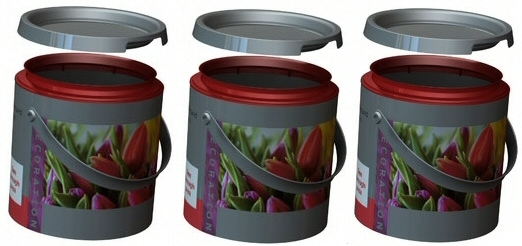 In general, plastic packaging for paint products provides huge performance advantages compared to metal. This includes increased flexibility, user-friendly open and closure systems, better stacking ability, and no risk of dents or rust-contamination.
At Interpack 2008, the old version of the Paintainer received an IF Packaging Award within the category of packaging design and functionality. This has been further developed on the new version.
Soeren Marcussen states: - The label solution with metal-like look enables an eye-catching on-pack decoration that catches consumers` attention. The label is produced in 100% PP material which means that all the supreme benefits of the plastic solution are maintained.
The new Paintainer is available in both recycled and traditional material. Based on a 20% reduction in the raw material phase, carbon calculations show a reduction of 70 grams CO2 on each container made of recycled material. If a customer uses around 500,000 Paintainers per year, the carbon savings add up to 35 tons of CO2 annually - or the equivalent of what a standard car emits going around the world more than five times.