To meet the growing demands of the graphical market, Stora Enso's Performa 2S board has been upgraded to offer better whiteness, brightness and shade. An extensive network of merchants ensures good availability of the board in all major markets.
Performa 2S has been established in the graphical market particularly in covers, folders and greeting cards. In packaging end use, the board has been adopted by chocolate producers who appreciate the board's odour and taint neutrality. - These applications require a smooth printing surface and excellent performance with elaborate finishing techniques. In chocolate packaging, the maximum tolerance of 0.5 for twelve months in the Robinson test is another thing that makes a difference - says product manager Tom Carne, Stora Enso Graphical Boards.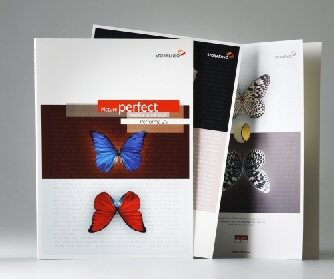 - Visual purity is increasingly emphasised by our customers in both the graphical and packaging industries. Consumers tend to prefer a board with a bluer shade and naturally the improved surface turns into more attractive print results and brilliant colours - says Carne.
The improved properties of Performa 2S were achieved by developing the mineral coating that is used on both sides of the two-side coated CTMP board. - Thanks to the latest improvement, the board's optical properties come closer to solid-bleached sulphate board and clearly exceed those of basic folding boxboard without compromising the bulk and stiffness - says Carne.
Stora Enso has ServiceCentres in Central Europe which offer stock and sheeting services. Besides this, an extensive network of merchants ensures a good availability of Performa 2S all over Europe.