SABIC's plants in Brazil and Argentina earn certification to produce FDA-compliant, biocompatible resins for Burgeoning S.A. healthcare market
SABIC's Innovative Plastics business today announced that its manufacturing facilities in Campinas, Brazil and Tortuguitas, Argentina, are now certified to produce U.S. Food and Drug Administration (FDA)-compliant and biocompatible resins for the fast-growing South American healthcare market to help slash lead times, reduce inventory costs and increase flexibility in material purchasing.
Medical markets in eight Latin and South American countries – Brazil, Mexico, Argentina, Chile, Venezuela, Peru, Colombia and Cuba – are expected to demonstrate a compound annual growth rate (CAGR) of 4.6 percent between 2008 and 2013, reaching U.S. $9.2 billion, according to Espicom Health Intelligence. To meet this increasing demand, SABIC is committed to providing local customers fast and easy access to high-performance materials – such as biocompatible Lexan HP polycarbonate (PC) resins – and technical resources that they need to bring the next generation of medical applications to market.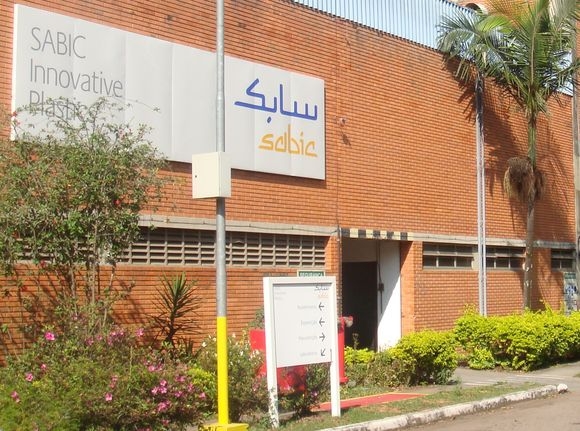 "With biocompatible and FDA-certified resin production now in place in our Brazil and Argentina plants, in addition to the United States, Europe and Singapore, we are well positioned to meet the local supply needs of healthcare device manufacturers worldwide who have production facilities here in South America," said Ricardo Knecht, general manager, South America, Innovative Plastics. "SABIC continues to proactively invest in local capabilities that benefit our customers. Our broad and deep portfolio of healthcare materials, together with value-added services such as custom color matching and technical support, offers a critical competitive advantage in the rapidly changing and highly competitive medical products sector."
With the certification of the two SABIC facilities, medical device manufacturers and other healthcare customers can rely on local sources of supply instead of having to wait for imports to arrive. The lead time for SABIC FDA and biocompatible resins in the region is expected to drop dramatically, helping customers accelerate time to market for their products.
With local production of healthcare grades, manufacturers can avoid delays, cut inventory costs because they no longer need to stockpile resin, and enjoy greater flexibility in ordering materials. In addition, customers can now be confident about expanding their use of SABIC healthcare materials in new applications, knowing that they have a reliable local source of supply backed with local expertise, technical support and SABIC's healthcare product policy.
SABIC proactively developed an industry-leading healthcare product policy to simplify regulatory compliance during marketing approval and throughout the device lifecycle. Materials included under the policy have been assessed for biocompatibility, are covered by an FDA Drug or Device Master File, and are subject to formula lock and a stringent change management process.
The policy gives customers the comfort of knowing that SABIC is able to lock the formula and have a supply plan in place in the event of change. Pre-assessing biocompatibility helps speed up marketing approval in the regulatory process, while internal controls and change management help assure consistent quality and reliability of supply.