Rexam has been chosen by Guy Anderson Wines to help bring their new wine brand 'CanCan' to the market, using their 250ml aluminium cans.
The brand, to be officially launched at this year's International Wine Fair in London, will initially introduce an intensely fruity Sauvignon Blanc from the South West of France to be followed up by a rosé Pinot Grigio and a sparkling Prosecco, both from Italy.
Supplying their 250ml cans to Guy Anderson Wines for their introduction of CanCan is another success for Rexam in developing the wine in cans market. Rexam, who first began helping to develop the wine in cans market back in 2006, strongly believes in the potential for wine packaged in a can.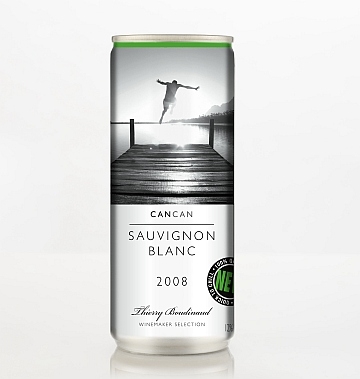 Irene Martinez, Category Development Manager at Rexam says: - We are constantly keeping our eye on not only what brands are doing in the market and what packaging choices they are making but, just as importantly, what consumers are choosing and how their lifestyles are changing. We are seeing a gradual increase in the number of off-trade drinking occasions. Consumers are making the choice to consume at home or on-the-go and packaging wine in cans targets these occasions perfectly with its convenient, single serve and environmental benefits.