He also points out another noteworthy aspect of IML production that the process temperature control system has brought to light. If the company ran the mold at an operating temperature of 60 degrees and inserted a piece of film, the film would act as an insulator, meaning the back of the film would be colder. If the hot plastic hit that location, it would harden faster than desired, which could increase the tendency of the finished plastic part to warp. One option for addressing this problem would be to increase the mold temperature. But this is best avoided in IML applications, because the more the film is heated in the mold, the easier it is for the screen-printed color coating applied on the back to run. In the injection area, this can cause the incoming plastic to wash off a portion of color, leading to circular spots. APC makes it possible to control the part's tendency to warp without having to increase the mold temperature.
Significant reduction in scrap rates
Due to the complex value-adding chain, investing in APC truly pays for itself in IML production. Screen printing as well as forming and punching combined together each constitute approximately 25 percent of the value-adding portion of IML parts. The typical scrap rates for both production steps is in the low single-digit range. The subsequent injection molding process provides the other 50 percent of added value, but also entails the highest risks for the complete part. The scrap rate for black, high-gloss visual parts can reach up to 30 percent. For every defective IML component—some of which can be worth more than ten euros a piece—this means the value added from imprinting and forming in earlier steps is also ruined As a result, manufacturers of premium quality IML components have a keen interest in maintaining the stability of their injection molding process.
APC does not replace the mold setter on a machine; instead it provides the setter with valuable support. Sebastian Huss, Process Optimization Officer at KH Foliotec explains, "APC helps to reduce the sources of errors and to achieve better part quality as a result."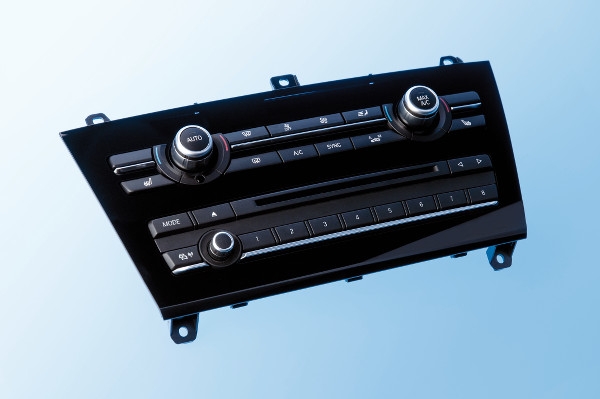 KH Foliotec is headquartered in Sparneck in northern Bavaria and is an in-mold labeling specialist. Employing approximately 350 people, the company manufactures high-quality components for automotive interiors. The company is part of KH Group, which has 1700 employees in five production locations spread over Germany, the Czech Republic, China and Mexico.