Polish representative Muehsam-Elektromech will be presenting Netstal's all-electric ELION 1200 for medical applications at the Plastpol International Fair of Plastics Processing in Kielce. The machine is well suited to the production of parts for clean rooms in accordance with international guidelines.
The requirements placed on manufacturers in the medical sector in terms of cleanliness, precision, short cycle times and low material costs are very high. "The all-electric ELION is ideal for use in clean rooms. It guarantees the high-precision manufacture of sterile parts in a very clean environment while achieving very short cycle times in compliance with all applicable legal regulations. The customer benefits from excellent mechanical engineering and a highly cost-effective solution thanks to our system and application expertise," explained Dr. Patrick Blessing, Head of Business Unit MED.
At Plastpol, Netstal will be producing HDPE needle protectors on a ELION 1200-530 with a cycle time of just 5.5 seconds. The HDPE material is being provided by Sabic Europe and the 48-cavity mold is coming courtesy of Swiss moldmaker Kebo. Meanwhile, Italian-based company Piovan is taking care of raw material supply and cooling equipment. "The ELION features encapsulated and water-cooled electric motors so that virtually emission-free operation is guaranteed. Moreover, the processor benefits from the machine's low energy consumption." Thanks to the principle of energy recovery, braking energy is fed back into the electrical circuit to supply additional consumers. When used efficiently, it is possible to save up to 70 percent of energy consumption compared to conventional drive systems. "As a result of this saving, our customers can manufacture their products more cost-effectively in the long term," added Blessing.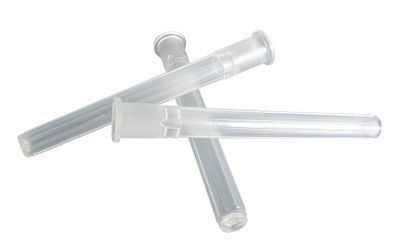 Boasting a strong product portfolio, Netstal and KraussMaffei offer customers in the medical sector outstanding production and technological expertise across the entire process chain - from simple applications through to applications in clean rooms. As well as benefiting from Netstal's ELION series, customers in the medical sector can also take advantage of the CX and EX series from KrausMaffei, which are rounded off with a wide selection of robots designed to improve process and production efficiency.
The International Fair of Plastics and Rubber Processing PLASTPOL brings together companies from all over the world; not only is this Poland's most international trade fair but also the biggest business event in whole Central and Eastern Europe. This year the event takes place from 7th to 10th of May.