Netstal envisages very good growth prospects in Mexico and is therefore expanding its sales and service activities. Patrick Bolliger will be responsible for all future sales activities of the Netstal brand in Mexico. Over at the ExpoPlasticos in Guadalajara (March 25 to 28 2014, Hall 1, Stand 600), Netstal will be presenting everything visitors need to know about the recognized high quality of injection molding machines and systems for applications from various branches of industry and the company's comprehensive range of services at the KraussMaffei stand.
Excellent growth opportunities for Netstal in Mexico
"We envisage extremely good opportunities for the growth of Netstal's high-quality product and service portfolio in the Mexican packaging and beverage packaging market. In order to better and more quickly meet growing demand, we consolidated the strengths and expertise of the KraussMaffei, KraussMaffei Berststoff and Netstal brands in Mexico with effect from January 1 2014. This measure has been very well-received by our customers," said Dr. Hans Ulrich Golz, CEO of Netstal and President of the Injection Molding Technology Segment for the KraussMaffei Group. The aim of the Netstal brand is to be able to support customers even faster and even better through the use and continued development of existing sales and service structures. Patrick Bolliger will be responsible for all future sales activities of the Netstal brand in Mexico. "Patrick Bolliger knows the Mexican market and has been responding to the needs of our customers for years. Our customers value him as a recognized expert," emphasized Dr. Golz.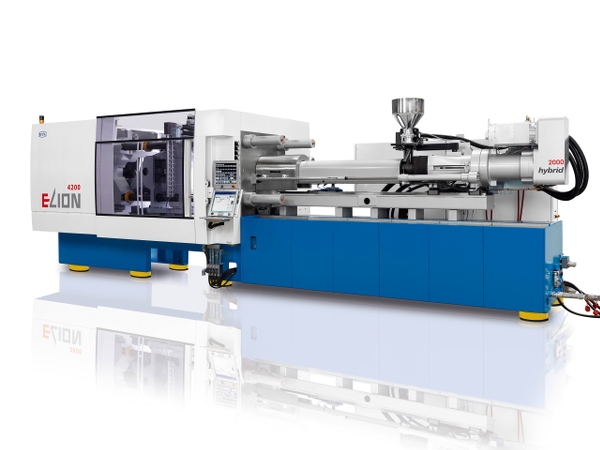 "Focusing on our customers' applications is my top priority," said Patrick Bolliger as he explained his maxim. As a partner for complete system solutions, Netstal is able to offer its customers complete, turnkey systems for beverage packaging, closure, thin-walled packaging and medical technology applications thanks to its extensive partner network for all components. "Machines from the Netstal brand are very well-suited for use in these sectors thanks to their precision and speed. With respect to the requirements of our customers, I see excellent opportunities on the Mexican market for the variety of new products launched by Netstal in fall 2013 as part of its product and innovation offensive. We can therefore guarantee our customers in Mexico the highest output teamed with the lowest unit costs and all the design-related and qualitative advantages of injection molding," continued Bolliger.