Under the motto "Flexibility with Technology to the Point", Haitian International is demonstrating in Düsseldorf its highly efficient solutions for standard applications that still meet 80% of the market requirements. The course for the future development strategy had already been set out at K 2013: electric solutions in the smaller clamping-force categories, two-platen technology in the big clamping-force categories. As of 12/31/2015, the financial results have proven that this is the right path: The share of sales of the electric Zhafir machines rose from 11.1% to 14.8% in the small tonnages, and the share of sales of the two-platen machines increased from 19.5% to 28.5 % in the medium and large tonnages. This trend has been continuing to the present.
Frequent mold or color changes, increasingly short product life- cycles, and small "on demand" batch sizes require even more flexibility from processors and greater ability to respond at competitive machine-hour rates. Haitian International is reinforcing the clear position it has taken by continuing to rely consistently on flexible, versatile manufacturing solutions that offer a high level of quality at an extraordinarily good price-performance ratio.
Exhibit 1: European launch of the fully electric Venus "p-version"
Approximately 30% of the packaging applications in Europe have extremely short cycle times of 2-3 seconds, high cavity numbers, and therefore high output. Zhafir Plastics Machinery concentrates on packaging market of more than 4 seconds, for example containers or caps and closures for the cosmetics industry.
The packaging version of the already established fully electric Venus II Series has been specially adapted for this product group. Using a square-shaped platen design, for example, gives more room, and a modifying machine bed ensures higher stability with multi-cavity molds. A special ball screw also on injection unit avoid overheating during fast cycling. Fitted with an L/D 25:1 plasticizing unit and with injection speeds of up to 350 mm/s, the fully electric precept inherently offers ideal conditions for dynamic and highly accurate processes. The p-version of the Venus is available with clamping forces from 1,500 to 4,500 kN (the full range of Venus II Series models covers 400 to 6,500 kN).
At the K Show, Haitian is exhibiting a VEII3000/1700p that produces an IML cup in 4.4 seconds, integrated into an automated cell by Sepro Robotique and Pagès.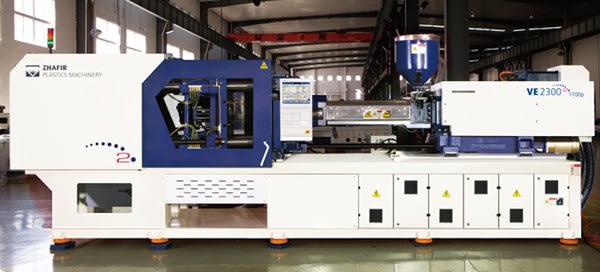 Exhibit 2: Zhafir Zeres Series - electrics with integrated servo-hydraulics
With the electric Zhafir Zeres, Haitian International has broadened the Venus range to enhance new possibilities. This enormously flexible machine with base technology of Venus Series but integrated servo-hydraulics for core pull applications, to give an example, offers plastics processors a demand-driven solution at the very highest level.
"With the Zeres Series, we make it easier for processors to make the switch from hydraulic to electric machines. Zeres is the optimal machine for molds with core pulls and for moldings where high quality is much more important than very short cycle times, such as optical components." says Philippe Porret, Member of the Management at Haitian International Germany.
While structurally identical with the Venus II Series, Zeres enjoys all the advantages of electric injection-molding technology: precision, energy efficiency, independent parallel movements throughout the entire cycle, and, not least of all, ease of maintenance. Servo-electric drives for injection, dosing, and mold movement ensure high dynamics. An integrated hydraulics for minor axes makes Zeres also usable for applications with core pulls or standard precision components.
A servo motor pump handles the auxiliary movements such as core pull, ejector, and nozzle system. The servo motor power is precisely adapted to the performance needs of the minor axes and thus guarantees high energy efficiency and profitability. Pressure and flow are perfectly regulated.
In this way, Zeres gives the processor not only the broad versatility of electrics but also more production efficiency through double-digit savings in energy in percentage terms at the same time. Zhafir's entry-level model into the "fully electric world" is available in clamping forces of 400 to 6,500 kN.
At the K Show, a Zeres with 300 tons clamping force manufactures a medical pipette on a 192-cavity mold in around 9 seconds.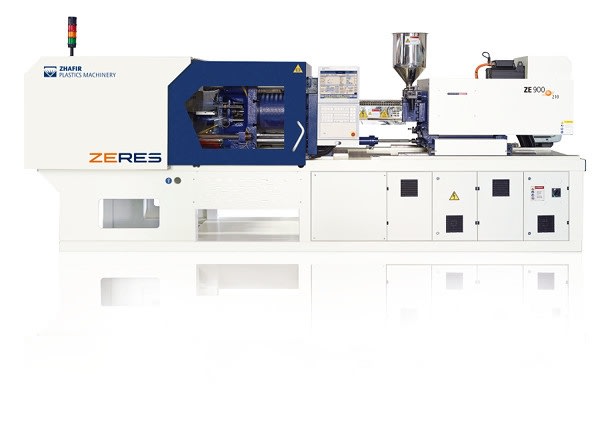 Exhibit 3: Two-platen technology - Jupiter II Series with added "Plus"
Since the introduction in 2013, the Haitian Jupiter II Series in 2013 has been registering considerable success year after year. In 2015, the sales increased by 40% compared to the previous year. The latest upgrade to the Jupiter - simply called "Plus" - has led to significant improvements.
The technologically robust Jupiter II Series is convincing not only because of its rapid, frictionless mold movements, and highly economical energy consumption, but also because of its compact design. As such it saves an amazing amount of space, and in addition it operates very quietly.
In terms of clamping, the new, decentralized clamping system gets even more dynamics and achieves significantly shorter dry-run times. Various components have been newly designed, replaced, or optimized for this purpose. Among the essential changes are, for example, the optimized and now significantly faster traveling cylinders as well as new cylinders for the half-nut mechanism. More freedom from wear is guaranteed by the non-contact, digital position-sensor system for rapid reaction times using CAN bus communication, and maximum accuracy of positioning (± 0.05 %).
"Many of our customers' products and requirements vary greatly so that time and again they have to modify or readjust their manufacturing processes. The rapid mold change on the Jupiter II assists them greatly in this. In addition, this model range had already been expanded downwards to 450 tons last year, making the Jupiter machine a real shooting star performer in Europe for automobile suppliers, for example", says Philippe Porret, also responsible for the Key Account.
Jupiter is equipped with a powerful KEBA control unit (1.4 GHz CPU) that has Ethernet (Ebug, Easynet, OPC) and EtherCAT and can be rapidly and easily configured in comfort by the operator on a 15-inch color LCD touchscreen with its operator-friendly, double-page view.