Chinese packaging industry`s demand for state-of-the-art technol-ogy at the highest quality.
The Chinese packaging industry is one of the most significant market segments for ER-WE-PA Davis-Standard in Erkrath, Germany, a converting equipment manufacturer with high growth potential worldwide. The company took this into consideration when, in 2000, it opened a subsidiary in Shanghai, managed by Andrew Sun, in addition to several stra-tegic service facilities in Hong Kong, among others. Since then, it has sold more than 20 its production lines that have been producing high-quality materials for the Chinese packaging industry. This technology enterprise experienced its most significant successes to date in China during 2007 with the sale of four large lines involving dedicated high-performance equipment for the packaging of food stuffs and liquids, totaling a value of several million Euros.
At Chinaplas in Shanghai, April 17. to April 20. - Hall 1, booth E01/D01 - ER-WE-PA Davis-Standard will not just be intensifying relationships with existing customers.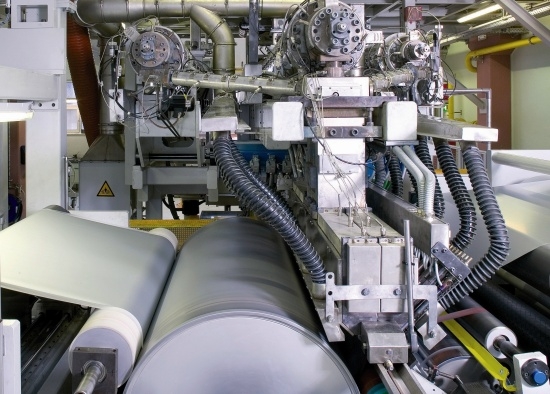 - We are fully intending to expand our strong market presence there by demonstrating to companies who do not know about us yet what we are capable of - in the areas blown film, cast film, extrusion coating and liquid coating - explains Chris Barton, head of Sales and Marketing.
ER-WE-PA Davis-Standard is one of the most renowned suppliers of high-quality tech-nology in these areas of expertise. According to statements by Barton, this technology is the essential prerequisite to a consistently successful presence in this growing market:
- Global players in the packaging market segment, including those of Chinese origin and those becoming established in China, require the highest quality equipment, efficiency and value in order to be competitive and offer top class products - Barton added.
Unfortunately visitors to the ER-WE-PA stand will not be able to look at machine exhibits. As the manager responsible for sales and marketing explained: - These machines are far too large for exhibition booths. Our coating lines are some 40 meters long, 20 meters wide and 10 meters high.