Composites Forum
Challenges, potentials and the limits of composites in application industries will be centre stage at this lecture forum. The topics addressed by these expert talks range from mass production in the automotive industry and turbine blade manufacturing in wind generation to resource efficiency and Lightweight Design 4.0. Admission to this Forum is free for trade fair visitors.
Premiere of Lightweight Technologies Forum
In contrast to this, the new Lightweight Technologies Forum organised as part of Composites Europe and the concurrently held Aluminium reflects the trend towards modern multi-material systems. The combined exhibition and lecture forum here becomes a cross-material interface between metal and fibre composite technologies for structural components. In applications-driven sessions experts will provide hands-on reports addressing current issues related to material composites in the areas of automotive, aerospace and architecture. Furthermore, the agenda features cross-industry sessions on manufacturing technologies such as joining and connecting the various materials. Admission to this Forum - like to Aluminium - is included in the ticket for trade fair visitors.
The organiser Reed Exhibitions succeeded in enlisting as partners the leading lightweight construction associations, institutes and clusters such as VDMA AG Hybride Leichtbau Technologien, CFK Valley Stade, AVK, AZL - Aachener Zentrum für Integrativen Leichtbau as well as the Institute of Plastics Processing (IKV) at Aachen's RWTH University, the "kunststoffland NRW" network, the "NanoMikroWerkstoffePhotonik NRW" cluster as well as the Open Hybrid LabFactory e.V. from Wolfsburg.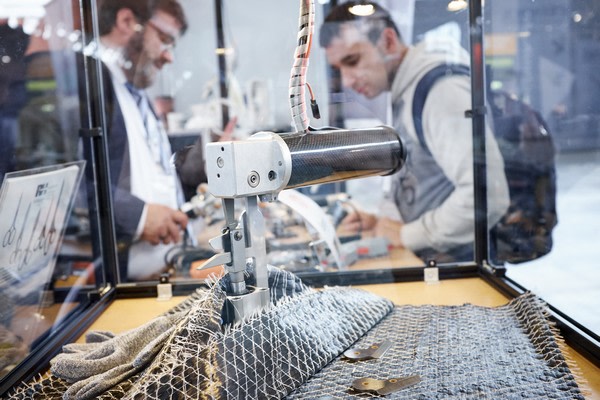 In the accompanying exhibition area of the Lightweight Technologies Forum selected companies will exhibit their solutions for multi-material lightweight construction including the likes of Gummiwerk Kraiburg, Gunnar International Weissenberger, Linn High Therm, Saertex, Trilogiq Deutschland and Wickeder Westfalenstahl.
Powerful trade fair double pack: Composites Europe and Aluminium
Regarding multi-material lightweight construction visitors will benefit from the networking with the co-located event Aluminium 2016. With fibre-reinforced plastics, Aluminium and magnesium Düsseldorf will become the biggest trade fair marketplace for lightweight construction challenges in the automotive, aerospace, mechanical engineering, sports and leisure, wind energy and construction industries. Composites Europe and Aluminium expect more than 1,300 exhibitors in total and over 30,000 experts from industry, research and development.