Following the successful introduction of EcoPaXX, a bio-based, high performance engineering plastic, DSM Engineering Plastics have launched Arnitel Eco at K 2010.
Arnitel Eco is a high performance thermoplastic copolyester (TPC) with a 20%-50% content derived from renewable resources, depending on the hardness of the grade. The new material, which is already being sampled to selected customers, is specifically suited for applications in Consumer Electronics, Sports & Leisure and Automotive Interior.
Francis Aussems, Project Manager Bio-Polyesters for DSM Engineering Plastics, said at K 2010: "There is a clear customer need for bio-based engineering plastics which combine performance with a reduced carbon footprint. LCA calculations of Arnitel Eco show a reduction in greenhouse gas emissions, cradle to gate, of up to 50% versus oil based thermoplastic copolyesters. Using our long-standing experience in Arnitel product development and our flexible manufacturing base, we are pleased that we are able to introduce this new extension to the Arnitel family."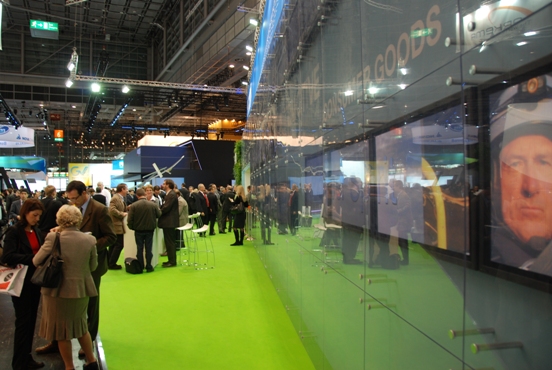 Arnitel Eco is a first generation product, which is currently not yet suitable for high temperatures. However, future generations of the product are envisaged for the future.
This innovation follows the successful launches of Arnitel XG for halogen-free flame retardant solution for wire & cables and Arnitel C, a breakthrough technology for wire and cable coating, delivering the best high-heat aging performance of any TPC. This underlines DSM's commitment to the introduction of new products with lower environmental impact.
Fredric Petit, Sustainability Director DSM EP, added: "After the successful launches of EcoPaXX and Palapreg Eco, Arnitel Eco is the next bio-performance material of DSM and this is fully in line with DSM's mission to 'create brighter lives for people today and generations to come'.
This mission is supported by DSM's core value, which states that its activities should contribute to a more sustainable world."