Organizer

Via Eritrea,21/A 20157 Milano Italia

Phone:

+39 02 332039 1

Fax:

+39 02 39005289

www:

e-mail:

info@senaf.it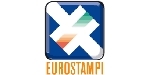 Eurostampi is the centre of attraction for people who operates in the world of manufacturing industry.
During the three days of the exhibition, a huge number of specialized companies will put at your disposal their competence in order to help you to produce and develop your products in a more effective way. An occasion in which Parma will become the capital of subcontracting processing and of a mechanic to discover, explore, discuss about and innovate. Being there means to have a clear vision of the present state of the sector and of its next future.
In what way will visitors benefit by visiting Eurostampi

Reduction in costs and increase of performances: in these fields it is played the present challenge of manufacturing industry, in order to become more competitive improving quality and service, optimizing processes of product development and distribution, increasing in the meantime company profitability.
This is why today the construction of of the mould and the moulding phase are critical factors for the subcontracting companies of all the sectors of manufacturing industry, which have to rely on:

new suppliers who are able to guarantee quality and punctuality in consignments with reasonable prices.
Innovative materials which are able to guarantee higher performances.
new technologies in order to reduce costs.

You can find all these things in Eurostampi, the fair that put you in touch with 200 companies operating in moulds sector.
Moreover, thanks to the fair innovative organization in Avenues and Squares, it is easier
How many fair is held in parallel with Eurostampi?
Eurostampi is held in parallel with other important industry fairs

MECSPE
Control Italy
Subfornitura
Motek Italy
Trattamenti & Finiture
Plastix Expo

Which special events will take place at Eurostampi?

As well as the products on display, Eurostampi also offers a full and varied programme of events which give our visitors a chance to take an in-depth look into the issues that are of the most interest to them.