printpack alger 2012

Algeria's 3rd International Printing and Packaging Technology Exhibition
Date:
-
Location:
Safex,

Algeria

,


Palais des Expositions d'Alger - Safex
Organizer

fairtrade GmbH & Co. KG Kurfürsten-Anlage 36 D-69115 Heidelberg, Allemagne

Phone:

+49-(0)62 21-45 65-13

Fax:

+49-(0)62 21-45 65-25

www:

e-mail:

k.wolters@fairtrade-messe.de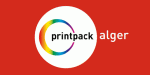 printpack alger 2012
represents an excellent opportunity for exhibitors to represent their cutting-edge solutions to a professional audience from all over Algeria. It is here, where decision makers from the industry, technical experts,
technology leaders and professionals meet to network and to do business.
The printing and packaging sector represents one of the most important growth sectors in Algeria. Thanks to a strong economic upswing, the growing population's disposable income is rising - and that in turn dramatically pushes up various industries and the demand for printing and packaging machinery and packaging materials.
In a further boost to the publishing, manufacturing and food processing sector, and therefore to the printing and packaging industry, hundreds of new factories are to be constructed in the coming years, as part of a multi-billion dollar investment.
printpack alger 2012 serves the Algerian printing and packaging industry as the showcase of technological innovations, developments and trends.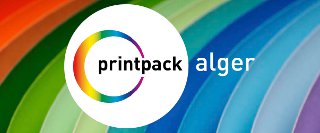 EXHIBITION PROGRAM
Print
Pre-press and pre-media
Printing machinery, appliances and accessories
Book binding and print finishing
Paper converting and packaging production
Materials and consumables
Services
Pack
Packaging machines
Packaging devices
Packaging appliances
Packaging materials
Packaging means and aids
Services