plast alger 2012

Algeria's 2nd International Plastics, Rubber and Composites Trade Fair
Date:
Location:
Alger,

Algeria

,


Palais des Expositions/Safex Expo Center Pins Maritimes 16000 Algiers, Algeria
Organizer

fairtrade Messe und Ausstellungs GmbH & Co. KG Kurfürsten Anlage 34 69115 Heidelberg, Germany

Phone:

+213 (0)21 210123

Fax:

+213 (0)21 210540

www:

e-mail:

info@fairtrade-messe.de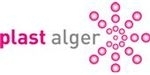 plast alger 2012 builds on the success of plast expo 2011 in Casablanca, Morocco and plast alger 2010 in Algiers. With 2,881 trade visitors (+40%!) discussing business with 137 exhibitors from 18 countries (+34% compared to 2009), plast expo 2011 in Morocco confirmed its status as the Maghreb's major and highly efficient business-to-business event with a clear focus on quality attendees.

The Algerian plastics industry is one of the fastest growing and most important sectors in Algeria. The sector's annual growth rate amounts to 4 to 5% in these past few years. Its growth is driven manifold: by huge governmental projects and infrastructural investments.