Wood-Plastic Composite Fair 2012
Organizer

Room 201-202, Meijing Garden, No.318 of Chebei Road,TianheDistrict, Guangzhou,China

Phone:

+86 20 28314758

Fax:

+86 20 82579220

e-mail:

marketing3@grandeurhk.com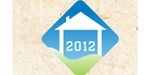 It is predicted that the scale of the annual growth rate of Chinese WPC industry would be 30% -50% average in the next few years. From now to 2015, there will be 5 million tons' increase of output per year. Eventually the market will reach an annual capacity of 10 million tons, and an annual output value of over 50 billion Yuan.

China's WPC industry, the second-largest in the world behind the United States, is projected to have production of 300,000 metric tons this year, up from about 215,000 metric tons in 2009,

Aiming at becoming the most professional WPC trade show in Asia, the unique specialized exhibition on wood-plastic composites in China dedicates hundreds of leading companies with outstanding new products to thousands of well-selected buyers.

Emphasis on visitor marketing, the priority of the WPC Guangzhou organizing committee is to vigorously organize the international buyers. WPC Guangzhou 2012 will keep closely cooperating with the associations and media home and abroad.