The Future of Aromatics 2013
Date:
-
Location:
Amsterdam,

Netherlands

,


Amsterdam, THe Netherlands
Organizer

ACI London, 5-13 Great Suffolk Street, 4th Floor London, SE1 0NS

Phone:

+44 20 7981 2503

Fax:

+44 20 7593 0071

e-mail:

jkorfanty@acieu.net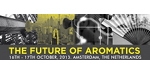 Challenges & Opportunities in Aromatics Arena
ACI's The Future of Aromatics 2013 event will address the key success factors of aromatics and major derivatives businesses.
The volatility in both demand and prices has inevitably affected the aromatics business in recent years. The weak downstream demand is mainly attributable to economic uncertainty around the world. Asia continued to dominate aromatics consumption driven by new derivative production capacities, while a decline in demand was seen in North America and Western Europe.
The complexity in upstream factors provided a challenging environment for aromatics. Benzene supply from pyrolysis gasoline (pygas) is highly dependent on the economics and feedstock type of ethylene production. US pygas supply has been reduced as a result of shale gas exploitation. LPG also gained in popularity as cracker feedstock in Western Europe to mitigate the effect of high crude oil prices. On The reformer side demand for transportation fuels continues to be effected by high crude oil prices, biofuels, renewables and electric vehicles. Nevertheless most aromatics players are forward integrated to para-xylene production continued to approach their maximum capacities, following high margins for para-xylene, driven by the strong demand from the fibre and packaging sectors.

Key Topics Include
The Key Success Factors in The Aromatics Business
Volatility in Both Benzene Demand and Prices Has Inevitably Impacted The Benzene Business
Shrinking Gasoline Market and Regulatory Tendencies
Asia is the real growth driver of para-xylene demand, accounting for roughly 80% of the global total
How long can PET fibre consumption growth in China continue to track the GDP rates or above?
Recovering cotton supply will slow the growth rate of PET fibre
The Use of Technologies which Are More Selective Towards Para-Xylene Production and Convert Other Aromatics to Para-Xylene
What Will Be The Major Consumer of Toluene in the Next Decade