Sustainability in Packaging 2012

Pira International's 6th annual Sustainbility in Packaging 2012
Date:
-
Location:
Orlando, FL,

United States of America

,


The Omni Orlando Resort at ChampionsGate 1500 Masters Blvd ChampionsGate, Florida 33896
Organizer

Pira International 19 Northbrook Dr. Portland,ME 04102

Phone:

207 781 9632

www:

e-mail:

heather.adams@pira-international.com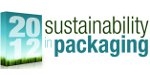 Pira International, in association with Packaging Digest and Pharmaceutical & Medical Packaging News, is pleased to announce that the key players in the packaging industry will be featured in the just-released Sustainability in Packaging 2012 agenda. This top-level and interactive event focuses on driving innovation through the supply chain and will provide the most up-to-date information affecting sustainability in the packaging industry.

Organizations presenting at Sustainability in Packaging 2012 include HAVI Global Solutions, Hewlett-Packard, McDonald's, Nestlé Research Center, PepsiCo, Procter & Gamble, RMIT University, S.C. Johnson, TerraChoice, The Coca Cola Company, The Sustainability Consortium, UC Berkeley, Haas School of Business and the WWF. Attendees will also hear from the American Chemistry Council, the Better Business Bureau, Big Room Inc., Braskem America, Inc., Brooks Sports, Can Manufacturers Institute, Ecole Polytechnique, Ecologic Brands, Inc., Ecovative Design LLC, Flint Group, Georgia-Pacific, Henkel, Interbrand, Krones AG, Michigan State University, MicroGREEN Polymers Inc., Mirel™ Bioplastics by Telles, NextLife, Octal, Packaging Digest, PAC NEXT, Placon, RecycleMatch, Replenish Bottling Sonoco Packaging, StewardEdge USA Inc., Tetra Pak, The Dow Chemical Company, The Gillette Company, The Shelton Group, Tonejet Limited, VTT Technical Research Centre of Finland, Whole Foods Market and WRAP.