SPE FastTrack 2012

SPE FastTrack training program
Date:
-
Location:
Atlanta

,

United States of America
Organizer

Plastic Technologies, Inc. 1440 Timberwolf Drive, P.O. Box 964 Holland, OH 43528-0964 USA

Phone:

+1 419 867-5424

e-mail:

r.puvak@plastictechnologies.com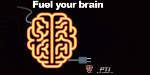 A new spring Society of Plastics Engineers (SPE) FastTrack training program has just been announced. The topics have been designed to enhance injection molding, extrusion molding, blow molding and thermoforming knowledge levels regardless of plastics industry tenure. First-ever course offerings include managing innovation; principles of sustainable business; single-stage reheat blow molding fundamentals; solving the plastic product design and development puzzle; medical device design and processing; materials (and testing) for thermoforming; packaging and mass transfer; and optimizing sheet extrusion thermoforming while reducing stress. Participants can elect to sign up for the full four days or choose from an "ala carte course menu" to better suit their area(s) of interest. Course tracks include: injection molding; extrusion; blow molding; thermoforming; industrial and medical part design; mold fundamentals and advanced injection molding; blow mold design, part quoting, snap/press fits and thermoforming optimizations; and managing innovation and sustainability The course material has been designed so that it is of value to veterans, industry newcomers and anyone in between. The instructors have built teaching modules around both 'principles' and 'fundamentals' in relevant topics areas. For the veterans, we view this as an excellent refresher. For the newcomers, the information will help add to their knowledge base. The course material will be presented by subject matter experts. Instructors will not only be discussing current technologies, but they will also be offering their considerable insight on what they expect to be happening in the future. Additionally, the small class size facilitates interaction and enhances the learning experience. Fees range from $695 for a single day to $2,390 for participation in a full four-day track. Discounts are available for groups of three or more. Fees include materials, continental breakfast, lunch and beverage breaks.