SIUP Expo 2014

Shanghai International Urban Underground Pipe Network Construction Engineering Exhibition 2014
Date:
-
Location:
Shanghai,

China

,


Shanghai Everbright Convention&Exhibition Center
Organizer

Bason Exhibition Centre (Shanghai) CO.,LTD Room 165-1303, No. 818 Xuefu Road, Jinshan District, Shanghai, China

Phone:

+86 21 3113 0076

Fax:

+86 21 5734 0034

e-mail:

2802848701@qq.com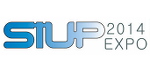 Background: Rapid urbanization has brought tremendous opportunities to underground pipe network industry of China. As an integral part of urban infrastructure, city underground pipe network is the basis for the survival and development of the city. Since underground pipe network determines the sound and continuous development of the economy of a city, it's often called the "artery" and "blood vessel" of the city. City underground pipe network is currently composed of several major categories including gas, heating power, water supply, drainage, reclaimed water, electric power, communication & information, radio & television and industry, etc. All these categories are independently constructed and managed by relevant departments including urban construction department, electric power department, radio & television department and telecommunications department, etc. With the increase of urban population and rapid growth of urban economy, the divided management of city underground pipe network fails to match the importance of this indispensable system of the city. The slow construction of underground pipe network and chaotic excavation of road form a sharp contrast to the ground construction during urbanization process. All these not only brings negative effects on city landscape and city functioning, they also adversely influence the normal everyday life and production safety. Due to all these reasons, improving the construction and management of city underground pipe network is becoming an urgent task.

To promote the development of underground pipe network industry of our country, 2014 Shanghai International Urban Underground Pipe Network Construction Engineering Exhibition will be held in September 3-5, 2014 in Shanghai. Both domestic and foreign enterprises from pipeline industry are welcome to this grand event. The exhibition will act as an effective platform for insiders from underground pipe network industry to exchange information and do business. The exhibition will focus on the communication and cooperation between domestic and foreign enterprises, encourage innovation of relevant enterprises of our country and promote technological advancement of the industry. Famous media such as CCTV will be invited to report on the event. You're cordially invited to the exhibition. Let's work together to promote the healthy and continuous development of underground pipe network industry. Features: As an authoritative and specialized event, the exhibition has been supported by government departments, industry authorities, manufacturers, suppliers and repair enterprises.

Create an international showcasing and communication platform targeting underground pipe network one-stop industrial development direction, industrial layout and repair services.

Focusing on all links of underground pipe network industry chain; Acting as a meeting place for international manufacturers to jointly promote the improvement of repair services.

As an influential large-scale international exhibition, the event will cover all media advertising at home and abroad, information release and news report.

Professional visitors from all over the world will attend this specialized event to engage in technological showcasing and communication activities and share the service & trade fruits brought about by the exhibition.

As a forum looking for future development strategy, the exhibition will include discussions on the new concepts from international underground pipe network industry, trend of repair & services technology and development strategy, etc.