Primus: Interplastica 2009

5th International Specialized Plastics Producing and Processing Technologies Exhibition
Organizer

Primus Ukraine POB 133, Kiev, 04210, Ukraine

Phone:

+380 44 537 6999

Fax:

+380 44 537 6996

www:

e-mail:

info@theprimus.com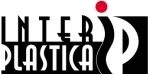 Millions of solid component in our daily lives are made of plastics and synthetic resins, such as household appliances and toys, car parts and jewelry, tableware and furniture, computer and pens. In other words, no industry can do without plastics, nor, for that matter, can any field of human activity.

The economic transformations in Ukraine, the country's rapid integration into the world community, and the expected entrance to the WTO (which, according to some forecasts, will take place in summer-autumn of this year) all ensure the development of many industries, including the most dynamically developing plastics industry. Today polymers comprise more than 2 per cent of world commerce, 4 per cent of all processed oil products and no less than 800 billion dollars of the annual revenue of the world.

In Ukrainian industry more attention is being drawn to the introduction and development of new sectors that demand more investment and organization of a greater number of assets. The plastics industry is one of the most dynamic, and is enjoying the highest growth among global industries.

The first fifteen years of the market economy in the Eastern European countries have begun to give results. Thus in Ukraine the demand for plastic and rubber has been steadily rising, increasing by 4 – 5% annually. Noticeably has increased the demand for the high-quality European machinery for polymers processing. The total level of PVC consumption in Ukraine has increased by 26%. On average the annual consumption of polyethylene rises by a quarter, rapidly develops the Ukrainian polypropylene market. According to the State Committee of Statistics of Ukraine the volumes of output of rubber and plastics goods in Ukraine during January – March, 2006 has increased by 18,9% in comparison to the analogous period of the last year. Production volume of film packing increases constantly (20 – 30% per year).

During recent years most specialists predict impressive prospects for the Ukrainian plastics industry market. PRIMUS: INTERPLASTICA, the international specialized exhibition of the technologies, equipment and raw materials for the plastics processing is the main event of the sector.

The Ukrainian polymers market is developing rapidly. This stimulated the introduction of the

specialized exposition RAW MATERIALS, RESINS AND COMPOSED MATERIALS which has become the only one in Ukraine, attracting a large number of both domestic and foreign exhibitors.

Participation in the international specialized exhibition PRIMUS: INTERPLASTICA is a perfect opportunity to extend your business, get acquainted with present and future competitors, maintain exhibits, establish new business contacts, and present the latest machinery and technologies for plastics processing and recycling.

The international specialized exhibition PRIMUS: INTERPLASTICA is the most effective way to gain a foothold in the developing market of the plastics industry!