Plastivision2011

International Plastics Exhibition & Conference Plastivision2011
Organizer

THE ALL INDIA PLASTICS MANUFACTURERS ASSOCIATION AIPMA House, A-52, Road No.1, M.I.D.C., Marol, Andheri(E)

Phone:

+91-22-67778899

Fax:

+91-22-28252295

www:

e-mail:

marketing@plastivision.org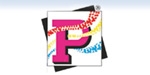 PLASTIVISION INDIA Exhibitions are one of the important national trade shows for Indian Plastics Industry organised by The All India Plastics Manufacturers' Association once in 3 years featuring various segments of the industry.

PLASTIVISION INDIA 2011 will certainly highlight not only the industry's growth and progress, but also will prove that India is emerging as one of the most promising markets for plastics and machinery and has also got the potential business hotspot of the country.

Indian entrepreneurs in plastic industry have been seizing every opportunity to consolidate and strengthen their trade globally for which PLASTIVISION INDIA EXHIBITION plays a pivotal role to assist the exhibitors.

The last PVI 2007 show had proved its mettle in its capabilities in marketing capacities which emerged from the shadows of economic wilderness into the limelight of international trade.