Plastics Recyclers Europe Annual Meeting
Date:
Location:
Amsterdam,

Netherlands

,


Park Plaza Amsterdam Airport, Melbournestraat 1, 1175 RM Lijnden, Netherlands
Organizer

European Plastics Recyclers, Avenue de Cortenbergh 71, Brussel 1000, Belgium

Phone:

+32 2 742 96 82

Fax:

+32 2 732 63 12

www:

e-mail:

info@plasticsrecyclers.eu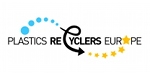 Plastics Recyclers Europe, the EU-level Plastics Recycling Association based in Brussels, is organizing in November current year its Annual Meeting.
The success of the last year's event held in Brussels, which more than 160 people were attending, shows the continuous and growing interest in recycling and sustainability issues. This year the annual event will be focused on the subject of green growth with the focus on eco-design, resource efficiency, resource management and.
The event will take place on the 21 & 22nd of November 2013 in Amsterdam and will gather the worlds of plastics recycling value chain & politics together. Entrepreneurs and representatives of authorities will debate and discuss pressing issues within plastics recycling.