Organizer

Al Fajer Information & Services P.O. Box 11183, Dubai, United Arab Emirates

Phone:

+9714 340 6888

Fax:

+9714 340 3608

e-mail:

alfajer@emirates.net.ae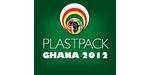 PlastPack has already marked phenomenal success in Nigeria and Kenya. This year, we are expanding our horizon to Ghana to open the Ghanaian market to your company

Last July 13-15. 2011. PlastPack East Africa was held In Nairobi, Kenya and the exhibitors were thrilled to have met the objectives of establishing contacts with new and emerging markets of East Africa. Experts from the plastics, packaging, rubber, chemical, petrochemical, polymer Industry have attended the show and have generated considerable number of business deals. The same is to be expected in PlastPack Ghana.

Ghana's economic growth accelerated to an annual 23 percent in the first quarter as the West African nation began producing oil for export and the inflation rate fell for a third month in may 2011, reaching 8.9 percent.

The World Bank too has projected that Ghana will be the fastest growing economy In sub-Saharan Africa, with overall growth rate of 13.4% in 2011.

The economy of Ghana was listed as The World's Fastest growing Economy in 2011 In economic research led by Economy Watch with data coming from the IMF tracker of GDP growth in constant prices in the national currency, with an economic growth predicted to be about 20% in 2011 and Ghana remains as one of the more economically sound countries in all of Africa.