Pharmapack North America 2012
Date:
-
Location:
Philadelphia,

United States of America

,


Pennsylvania Convention Center
Organizer

UBM Canon 11444 W. Olympic Blvd. Los Angeles, CA 90064-1549

Phone:

+1 310/445-4200

Fax:

+1 310/996-9499

www:

e-mail:

pharmapackinfo@ubm.com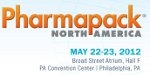 Meet leading suppliers of innovative packaging and advanced drug delivery device technologies. See the latest in primary packaging, raw materials, films and semi-finished packaging, automation, drug delivery systems, anti-counterfeit and tracing technologies, test, sterilization.
Pharmapack will feature two days of high-level conferences focused on key challenges, trends, and technical innovations in the drug delivery systems and packaging technology sectors. Broad topics will include:
Drug Delivery Device Technologies Trends and Innovation: Pre-Filled Syringes and Injectable Technology; Inhalers; Future Delivery Devices–Transdermal and Combination Products,
Drug Packaging and Innovation: Compliance, Security and Sustainability; Existing and Emerging Technologies,
Pharma Packaging Overview and Challenges.
Packaging engineers, designers, development managers, purchasers, sourcing and procurement managers, production and manufacturing managers, drug developers, project managers, and senior executives from the international pharmaceutical industry will hear applications-based presentations from the industry's leading authorities. Speakers will include knowledgeable and recognized industry experts and panelists from emerging to multinational companies, as well as academia, clinicians, legal, regulatory, and enabling technology companies. Networking opportunities, along with complimentary lunch and refreshments, will be included in the comprehensive program.