PaintExpo 2012

The 4th PaintExpo 2012
Date:
-
Location:
Karlsruhe,

Germany

,


Karlsruhe Exhibition Centre
Organizer

FairFair GmbH Max-Eyth-Str. 19 D-72644 Oberboihingen

Phone:

+49 7022 60255 0

Fax:

+49 7022 60255 77

www: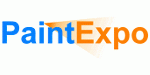 Thanks to its complete and fully representative exhibition offerings including systems and equipment for liquid painting, powder coating and coil coating, application systems and spray guns, liquid paints and powdered enamels, automation and conveyor technology, cleaning and pre-treatment, drying and curing, environmental technology, compressed air supply and exhaust purification, water treatment, recycling and disposal, accessories, measuring and test technology, quality assurance, paint stripping, job-shop coating, services and technical literature, PaintExpo presents future-oriented solutions in all areas of industrial coating technology. Beyond this, downstream process steps such as printing and packaging are covered as well.