Packaging Wall 2012

Packaging Wall of Excellence 2012
Organizer

PETnology/tecPET GmbH Postfach 120 429 D-93026 Regensburg Germany

Phone:

+49/(0)941-870-2374

Fax:

+49/(0)941-870-2373

www:

e-mail:

info@petnology.com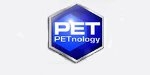 PETnology's special exhibition Packaging Wall of Excellence will again present the latest packaging innovations along the value chain of plastic packaging in an very special showcase format.

On a stand area of 100 square meters the Packaging Wall will be arranged. The Wall's illuminated boxes, in which the exhibits are being presented, are the eye-catching elements. Modern LED technology produces shimmering and changing colours and creates a very special atmosphere.

The Packaging Wall of Excellence has also proved to be of success as a meeting point: on the large stand area exhibitors can make appointments and meet their customers. The PETnology team provide information material, bring exhibitors together with their customers and run the stand service.

At each presentation of the Packaging Wall (Brau Beviale 2008 and 2010, Anuga FoodTec 2009) over 200 visitors from all continents attended the booth of the special exhibition for PET and plastic packaging.

Visitors were impressed finding lots of links along the value chain of plastic packaging. Experts from the packaging and filling industry seeking specific information about innovations along the entire PET value chain.