Packaging Innovations 2012

Europe's leading annual event for primary and secondary packaging
Date:
-
Location:
Birmingham,

United Kingdom

,


NEC
Organizer

Organiser easyFairs UK Ltd 8 Oak Lane Twickenham TW1 3PA

Phone:

+44 (0)20 8843 8802

Fax:

+44 (0)20 8892 1929

e-mail:

nick.battams@easyfairs.com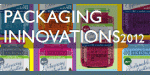 Brand management, packaging design, new materials and more on display at PACKAGING INNOVATIONS 2012.

If you're responsible for your company's goods, such as SRP, shelf standout, the development of new designs or a product's life span, then PACKAGING INNOVATIONS is your number one must-see exhibition of the year.

From the latest materials to create customer recognition, design agencies to create a brand representing the product, to mock-up agencies producing the newest concepts: the entire chain for developing and producing branded packaging is represented here.

Plan your visit to reach targets, increase margins and meet environmental guidelines. The show lasts just two days.