Organizer

20, Oybek Street, Taszkent, 100015, Uzbekistan

Phone:

+(99871) 1130180

Fax:

+(99871) 237 22 72

e-mail:

ipack@ite-uzbekistan.uz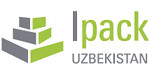 ITE Uzbekistan and it's ITE partners companies would like to invite you to exhibit at Ipack Uzbekistan 2013, the 2nd Uzbekistan International Exhibition, taking place from 3-5 April 2013 in Tashkent's Uzexpocentre.
Why exhibit?
Ipack Uzbekistan is the country's only event dedicated to packaging equipment, materials, and technology.
The consumer goods market is also on the rise, with an 11.2% growth in production last year continuing the excellent progress that has resulted in a fourfold growth in the last 10 years. An extensive modernisation programme is also underway in this sector, aiming to improve competitiveness and show the consumer potential for the packaging industry offered by a country of 30 million people.
In the food industry alone, 33 industrial construction and modernisation projects are planned from now up to 2016, with $37bn set to be spent. In this period, production of several new food items will be launched, including convenience food with freeze-dried fruit and vegetables and iodised salt and sugar, along with a new factory for cocoa bean processing.
There are currently 20 companies in Uzbekistan producing packaging materials, containers, and labels, with demand far exceeding supply in this area. The food, cosmetics, and pharmaceutical industries all require quality, attractive packaging for their goods, and companies in these industries have been buying heavily from international producers of packaging, leading to a significant increase in costs.
Packaging does not just protect and preserve the product - it is a key marketing tool, particularly in international markets
Ipack Uzbekistan 2013 is an excellent starting point for its exhibitors to expand their businesses. It is the only exhibition to show the development trends, the changes taking place, and the pace of future growth in Uzbekistan's packaging industry.
The event's format is ideal in that it brings together all the main figures in the packaging industry, including producers and buyers of packaging and packaging equipment, thus enabling them to expand their business networks. Exhibiting at Ipack Uzbekistan will give your company the opportunity to hold promising negotiations, sign key contracts, and increase your client base.
Ipack Uzbekistan 2013 is part of a series of packaging event organised by ITE (United Kingdom), including RosUPack and SibPack in Russia, Paperex and Paper+ in India, KazUPack in Kazakhstan, and Ipack Turkey.