Interplas 2014

International Plastics & Rubber Industry Show
Date:
-
Location:
Birmingham,

United Kingdom

,


NEC
Organizer

Rapid News Communications Group. Unit 2, Chowley Court, Chowley Oak Lane, Chowley, Tattenhall, Cheshire, CH3 9GA, UK

Phone:

+44 (0) 1829 770037

Fax:

+ 44 (0) 1829 770047

www:

e-mail:

events@rapidnews.com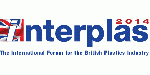 Interplas was organised by Rapid News communications Group for the first time in 2011 and is The leading triennial plastics exhibition and has successfully represented the UK plastics industry for over 60 years.

The exhibition will cover all areas of the plastics manufacturing – including design and prototyping, materials, injection moulding machinery, extrusion machinery, thermoforming machinery, printing & decorating, automation & robotics, recycling, process control & sensing, test & measurement, QA & QC equipment, mould making, temperature control, end of line/assembly, contract manufacturing.
A combination of first class suppliers on the exhibition floor, free of charge seminar sessions, paid for parking and free visitor Wi-Fi will again prove a winning formula and the stage is now set for further growth in 2014.
Interplas 2014 will again be supported by our leading plastics publications - British Plastics & Rubber, European Plastic Product Manufacturer, Middle East Plastics and Medical Plastics News. Along with support from key industry organisations including BPF, GTMA, IOM3, PMMDA and the SPE.

Interplas 2014 will include a Mediplas feature area and will again be co-located alongside TCT Live, MM Live, MEMS Live, NANO Live, Sensing Technology and The PPMA Show.