InnoPack 2011

Innovative Packaging in the pharmaceutical industry
Organizer

UBM Live, PO Box 12740, 1100 AS Amsterdam Z.O., The Netherlands

Phone:

+31 20 40 99 544

Fax:

+31 20 36 32 616

www: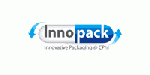 As global demand for more sophisticated and varied pharmaceutical packaging increases, InnoPack is launched into CPhI's global pharmaceutical portfolio of brands to offer the Pharma community innovative and diverse packaging solutions to satisfy the changing way we package and deliver medication.

Due to the rapid growth and success within the packaging zone at last years event, InnoPack is launched for the first time as an event in 2011. InnoPack, along with the three other linked pharma shows attract tens of thousands of visitors (over 28,500 in 2010, a 14% increase from 2009) from all over the world (125 countries), making it a platform for companies to network with buyers and sellers from all over the world in one location, featuring a wide range of solution providers for all stages of the pharmaceutical supply chain.

InnoPack incorporates a Labelling Zone for companies in the labelling industry, providing anti-counterfeiting and track-and-trace solutions to the pharmaceutical industry.

InnoPack is the 'must attend' meeting that brings together the global pharma and packaging industries, and in 2011 the show, which will be held in Frankfurt from Tuesday 25 to Thursday 27 October at Messe Frankfurt, promises to be the biggest to date.