IndustriAutomation 2012

the International Industrial and Automation Exhibition
Date:
-
Location:
Budapest,

Hungary

,


HUNGEXPO Budapest Fair Center
Phone:

(+36-1) 263 6443; 263 6384

Fax:

+36-1 263 6038

www:

e-mail:

industriautomation@hungexpo.hu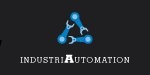 The first
INDUSTRIAUTOMATION
International industrial and automation trade exhibition based on a new structure, so following our industrial events in 2010: the 16th Industria, the 10th Chemexpo and the 10th Securex, Industry Days 2012 will be held in this renewed form.
The structure of the new INDUSTRIAUTOMATION trade fair will be based on three pillars.
1st Pillar:
INDUSTRIAL FACTORY
that is the manufacturing automation segment, factory automation and machine manufacturing.
Main topics
:
MACH&WELD: machine manufacturing, metal working,welding technology
TOOL-TECH: tool manufactuirng
SUBCON+ : machine spare parts, agricultural machine manufacturing, subcontracting
MEDITECH: medical tool manufacturing
ROBOTICS
2nd Pillar ELECTROcom which is a focal element and a central link connecting the various automation segments. Main topics:
INDUSTRIAL BUILDING AUTOMATION
ELECTRICAL TECHNOLOGY
COMMUNICATION TECHNOLOGY
DIGITAL FACTORY
MICROTECH
DRIVE&CONTROL
MECHATRONIC
SENSOREX
MEDELECTRO
3rd Pillar INDUSTRIAL PROCESS that is the process automation segment. Main topics:
CHEMTECH: chemical, pharmaceutical industries, petrochemistry
BIOTECH: biotechnology
PLAST&RUBBER: plastics and rubber inustries
FLUIDVac: pumps and compressed air techniques