ICIS European Chemical Purchasing 2012

The 2nd ICIS European Chemical Purchasing Conference
Date:
-
Location:
Brussels,

Belgium

,


Radisson Blu Royal Hotel
Organizer

ICIS Conferences Quadrant House, The Quadrant, Sutton, Surrey, SM2 5AS

Phone:

+44 (0) 20 8652 3233

www:

e-mail:

events.registration@icis.com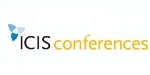 The 2nd ICIS European Chemical Purchasing Conference will discuss the drivers of the chlor-alkali market, global olefins and polyolefins and more, worldwide influences on chemical supply and prices. It will also give you the information and tools you need to make important business decisions.
The Conference will help chemical purchasers and supply chain executives meet these challenges by providing up-to-date information about:
The global and regional economic recoveries
World and local supply issues
Energy and credit issues
Projections for key chemicals and polymers
In short – the summit will equip you with information that it is vital to enable you to deliver robust, competitive and cost effective strategies in a challenging climate and marketplace.