Fispal Technologia 2012

28th International Packaging, Processing and Logistics Trade Show for the Food and Beverage Industries
Date:
-
Location:
Sao Paolo,

Brazil

,


Anhembi Show Pavilion
Organizer

BTS Informa

Phone:

+55 11 3598-7800

Fax:

+55 11 3598-7801

www:

e-mail:

flavio.lemos@btsmedia.biz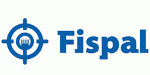 Fispal Tecnologia will attract a large number of visitors including manufacturers, traders, buyers, & industry professionals. The visitors will invite owners, entrepreneur, CEO, directors, managers, supervisor, engineer, advisor, analyst, sales personnel, technicians, planner, quality specialists, students, client servicemen, designers, etc. The visitors will get a wonderful platform to learn about the latest trends and technologies of food and beverage industry.