Edelweiss Days 2014

KraussMaffei Berstorff and Artec "Edelweiss Days" 2014
Organizer

KraussMaffei Berstorff GmbH, An der Breiten Wiese 3-5, 30625 Hanover, Germany

Phone:

+49 511 57 02-0

Fax:

+49 511 56 19 16

e-mail:

info@kraussmaffei.com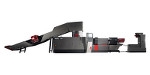 KraussMaffei Berstorff and Artec "Edelweiss Days" 2014
24th to 26th June 2014 in Hannover, daily 09:00 a.m. to 1:00 p.m.
Join us for this unique event from 24th to 26th June 2014 to experience the most innovative and trend-setting way to compound and process reclaimed plastics in a simple, efficient and profitable single-cycle process. Come and see for yourselves the new "Edelweiss" extrusion solution composed of the following components: ARTEC recycling line module 500, Ettlinger ERF 250 melt filter, KraussMaffei Berstorff ZE 60 UTXi twin-screw extruder and Gala EAC 6 underwater pelletizer.
The innovative line is designed for the processing of sheet and fiber material containing a residual moisture of 12 percent and produces high-quality compounds in a "single heat". This gives recycling and compounding companies the exceptional possibility to increase their added value by diversifying the material portfolio and enhancing quality.
Do not miss this unique opportunity to discuss the "Edelweiss" technology in detail with the experts from Artec, Ettlinger, Gala and KraussMaffei Berstorff.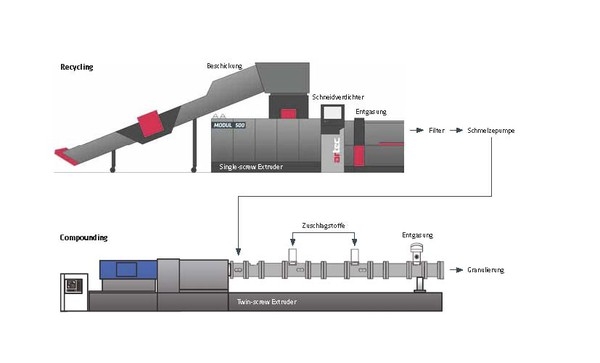 To make planning easier, please send us a short
E-Mail
by 16th June 2014 indicating the date you plan to visit the "Edelweiss Days" 2014 and the number of persons who will participate.