CO2 as Feedstock for Chemistry and Polymers

2nd Conference on CO2 as Feedstock for Chemistry and Polymers
Organizer

nova-Institut GmbH, Chemiepark Knapsack, Industriestr. 300, 50354 Huerth, Germany

Phone:

+49 (0) 2233-4814 49

Fax:

+49 (0) 2233-4814 50

www:

e-mail:

dominik.vogt@nova-institut.de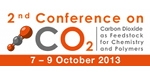 Carbon Dioxide – raw material of the future
A new paradigm for the industrial chemical production has arisen over the last few years: the CO2 economy. According to this vision, CO2 is no longer seen as a waste product with dangerous environmental effects but increasingly as a feedstock for chemicals, fuels or polymers. This vision has been gaining momentum and is now emerging from the research laboratories as a serious alternative path to securing the constant supply of carbon atoms the industrial chemistry sector will continue to need for their production cycles, even in a world where fossil resources are completely depleted.
For the second year in a row, the conference "CO2 as chemical feedstock - a challenge for sustainable chemistry" will concentrate on this topic. It will be held on 7 - 9 October 2013 in the "Haus der Technik" in Essen, Germany and will be the biggest event on Carbon Capture and Utilization (CCU) in 2013. More than 300 participants from the leading industrial and academic players in CO2 utilization are expected to attend the conference and share their recent success stories, as well as new ideas and products in realization.
The conference
The conference will be structured over three full days when all aspects of the CO2 economy - from gas preparation to its utilization in chemical and biotechnological processes - will be addressed. One full day will be dedicated to polymers derived from CO2.
Our participants
Attending this conference will be invaluable for businessmen and academics who wish to get a full picture of how this new and exciting scenario is unfolding, as well as providing an opportunity to meet the right business or academic partners for future alliances.