CFIA Rennes 2011

Agri-Food Industry Suppliers Meeting-place
Date:
Location:
Rennes,

France

,


Rennes Parc des Expositions, Rue Jules Vallès, Saint-Jacques de la Lande Rennes
Organizer

Gl Events / Agor Bp 223, Villeneuve Sur Lot, France

Phone:

+(33)-(553)-367878

Fax:

+(33)-(553)-367879

www:

e-mail:

cfia@cfiaexpo.com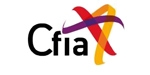 The Rennes Carrefour des Fournisseurs de l'Industrie Agroalimentaire [Agri-Food Industry Suppliers Meeting-place] is the premier event in France aimed at all the professionals of this sector. Organised into 3 distinct sectors: Ingredients & IFPs, Equipment & Processing, Wrapping & Packaging.

Each year, it brings together a complete offering featuring 1,200 exhibitors at the forefront of innovation.
These suppliers, manufacturers and service providers are the symbol of French expertise, with over 200 business sectors represented.
Thus, CFIA Rennes has become a showcase for the agri-food industry, justifying its reputation as "France's largest factory".

In 2010, the show attracted more than 11,800 visitors, a record increase of 12 %. These key professionals from all factory departments (production, maintenance, quality, purchasing, R&D, new works, etc.) are the major strength of CFIA Rennes.

Located at the heart of Europe's leading agri-food region, the event attracts top-quality visitors who are continually searching for new solutions.