CAST-EX 2012

18th international exhibition for casting and casting technologies
Organizer

AGROKOMPLEX - VÝSTAVNÍCTVO NITRA, State Enterprise Výstavná 4 949 01 Nitra

Phone:

+421 (0) 903/406 618

www:

e-mail:

jenis@agrokomplex.sk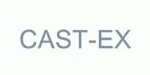 Dear Ladies and Gentlemen,

The economic crisis the effect of which we still feel has already caused changes in the financial sector.

Nonetheless, it still applies that the one of the best marketing platforms to overcome the present effects is to stay in touch with expert public.

A proven platform to do so is a professional fair. Many of you are long-time customers and co-creators of a project called the International Engineering Fair.

We are hereby pleased to cordially invite you to 19th International Engineering Fair that will be held from May 22 to 25, 2012 in the Agrokomplex exhibition center in Nitra.
In order to continue a mutually fruitfull cooperation we have prepared for you in the year 2012 the following benefits:

-lower rental prices of exhibition space
-lower prices of registration fees
-early booking discount for registrations received by 23. 1. 2012
-interesting loyalty discounts
-lower prices of electrical connections
-lower price of internet connection
-free parking for your customers close to the registration center

Application forms for 2012 as well as final report of the year 2011 you can find at this website. Do not hesitate to contact us, if you have any questions.

We look forward to seeing you in the exhibition center Agrokomplex in Nitra.